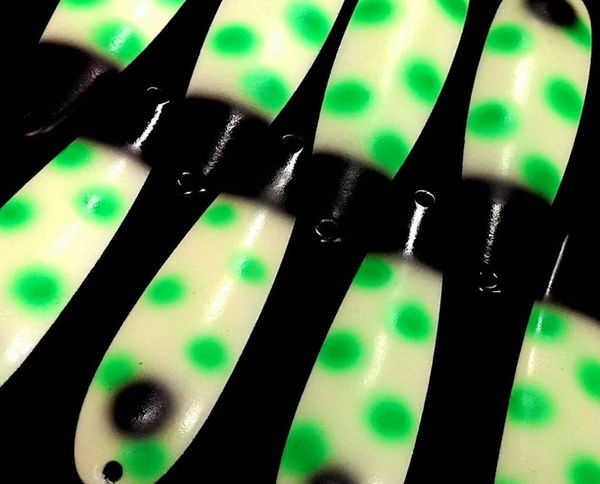 King of Sting (Glow) HV
The HI-VIZ series spoons from FLT
are in a class of their own!
Paint schemes and designs like no other!
With HI-VIZ you get the best of both worlds!
Ultra Violet, and glow all on one blade.
We added the best glow, and ultra violet
compounds money can buy.
We formulated these spoons to make them
extremly visible in deeper, darker water
and in low light conditions.
A full charge is best obtained by direct sunlight,
or an ultra violet light.
Magnum 4 3/4" - 1/2oz
Fingerling 3 3/4" - 1/3oz
Featured Products